Built just near Bend, Oregon's biking, running, and hiking trails, this home is an idyllic sanctuary for a family of four. With it's sleek architectural lines that are as functional as they are beautiful, the home is decked with modern surfaces that are durable and elegant.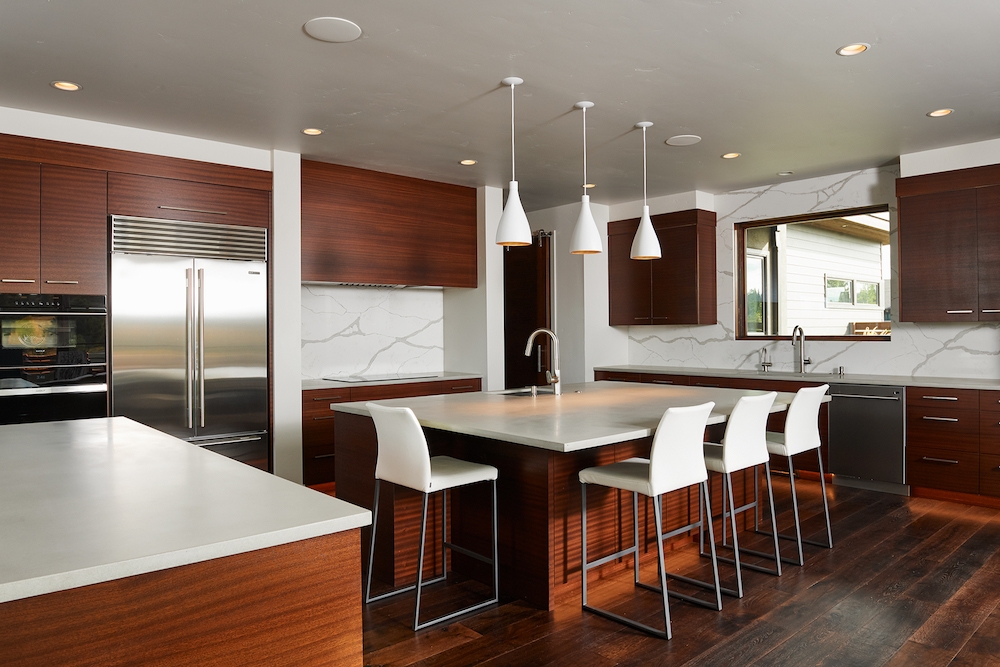 Take, for example, the concrete countertops with sapele wood cabinets – both materials are incredibly durable – perfect for a kitchen with small children and a dog running through it.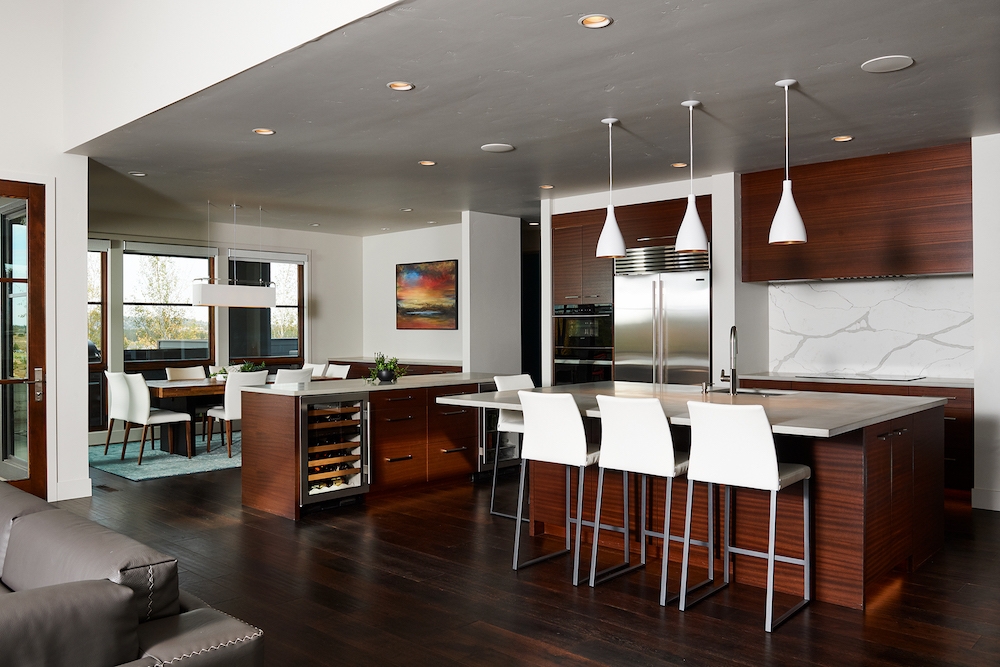 The stunning Calcatta backsplash offers a timeless elegance that pairs well with Old World's Provenza line of white oak floors finished in tortoiseshell.
The home has simple accents that elevate form without sacrificing function. For example, the concrete hearth and mantle with stone accented fireplace house a steel cabinet that conceals the television.