18 Mar

Choosing a Builder for Your Home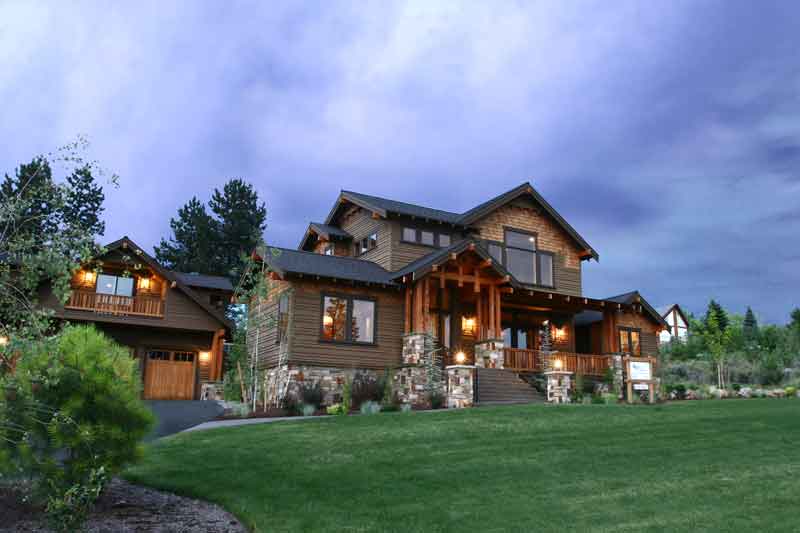 Building a new home is one of biggest investments you will make, not to mention the lasting effect it will have on you and your family. Ending up with your dream home is the goal, and there are many factors that affect the success of your project. We recommend selecting a builder and a designer at the beginning of the project. Both will bring valuable insight to your project – balancing each other's knowledge and perspectives.
Choosing the right custom home builder is one of the biggest factors to consider as you embark upon the process of building a custom home. You'll want to find someone with experience, knowledge, and the ability to make your design a reality. In addition to construction skills and experience, look for a builder with a communication and interpersonal style that compliments your own – you will be working together for 12 months or more.
Build a List of Potential Builders
You can start by using a home builders' association like COBA in Central Oregon, or using a search engine like Google. We highly recommend augmenting your search by talking to people you know in the community. Ask your realtor, neighbors, co-workers, etc. Do they know people who have had a home built?
Learn More
Before wasting your time or the builders' time, do some preliminary research of each of the builders on your list. Start with their website. Do you like the style of homes they build? Do they have testimonials? Look at the builders' social media accounts. Do people say nice things about them? Are the comments on their posts positive?
Ask Questions
Once you've narrowed down your list to 2-3 builders, contact each and ask for the opportunity to go through your list of questions. You may prefer to email a list of questions and receive a formal response, or you may choose to meet in person for a more casual experience.
Some questions to consider include:
What is the builder's process for communicating with the designer/architect?
Does the builder have experience building the type of home you want? Modern? Traditional? Green?
Has the builder worked with the type of building materials you want to include in your home?
What's the builder's process for inspection at key points of construction, at final walk-through, and to address any matters that need to be corrected or finalized?
Ask the builder to describe their time management and organizational skills.
Who will oversee the construction of my home? Who will I contact with any questions I may have?
How and when are changes before and during construction handled?
How and when will the final price for my home be determined?
How will the project budget be monitored and communicated to me? to the bank?
How often (and when) will I have access to the home during the building process?
Can I tour some of the builder's completed homes?
Can I speak with some of the builder's previous clients?