14 Oct

4 Fireplaces You'll Want To Curl Up Next To This Fall

Cooler weather is upon us and warming up by a gorgeous fireplace is most certainly in order. Whether you're looking for remodel inspiration or working on your dream home, you can take a cue from some of these beautiful fireplaces in homes we've recently built.
1. Sleek Cement
This modern twist on the outdoor fire pit is as easy as it is elegant. Made locally (in Bend. Oregon) this concrete piece helps define the space as well as providing an invite place to gather while watching the storms roll in.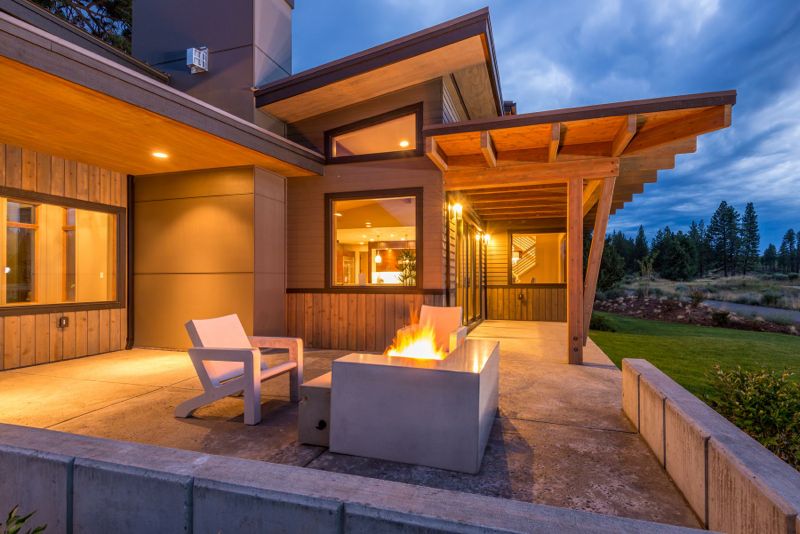 2. Southwestern Style
In a quiet nook of the master suite, this kiva fireplace is as warm in design as it is in functionality. The gas insert offers a contemporary twist on this classic Southwest style.
3. Rustic Elegance
Heavy stone and distressed timbers offer classic lodge styling to this fireplace. Warming up the master suite is even easier with this remote controlled gas insert.
4. Natural Elements
Surrounded by the glow of a Central Oregon sunset, this natural wood-burning fireplace is the perfect addition for outdoor living. The stone hearth ties in the beautifully angular stonework surround the fireplace, as well as the nearby exterior of the home.